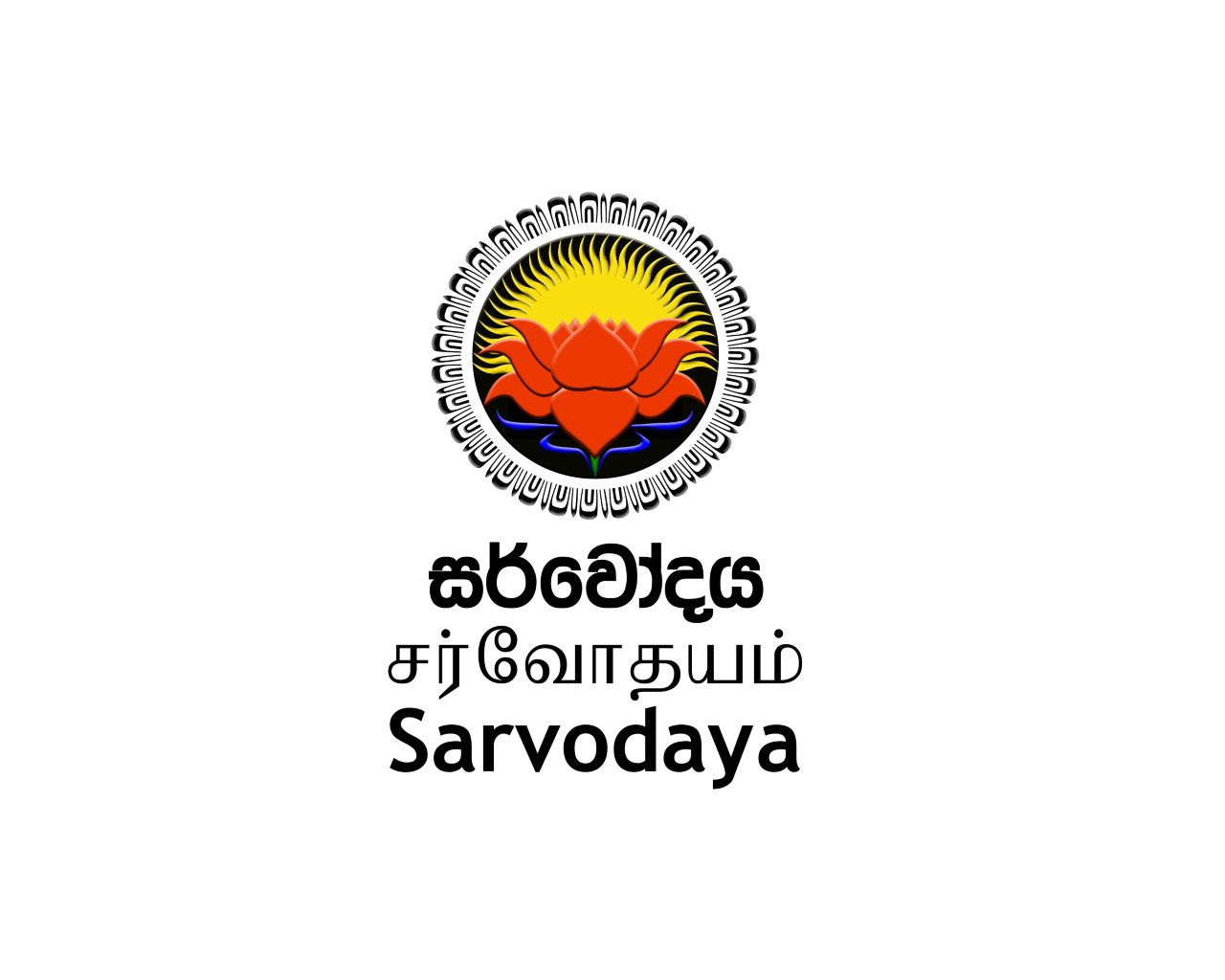 Sarvodaya Shramadana Movement – Sarvodaya Institute of Higher Learning
Dr. A. T. Ariyaratne founded Sarvodaya in 1958, when he established the concept of Shramadana ("Sharing of one's Time, Thoughts, Labor and Energy"); gathering volunteers to come together and build a road in an impoverished rural village of Sri Lanka. Today, the Sarvodaya Shramadana Movement (officially known as "Lanka Jathika Sarvodaya Shramadana Sangamaya") is Sri Lanka's most broadly embedded community-based development organization network. Sarvodaya works with 26 district centres, 325 divisional centres and over 3,000 legally independent village societies in districts across the country, including war-torn northern and eastern provinces.
The Sarvodaya Shramadana Movement seeks a no-poverty, no-affluence society in Sri Lanka through community based efforts and volunteerism. One can travel for days to the most remote mountain settlements and still find signs of Sarvodaya: a seamstress who got her start from a loan through her village bank; a healthy child who benefits from home visits by a young mother trained by Sarvodaya in early childhood development; a well tapped with a hand pump made through Sarvodaya efforts. Or perhaps a hand-hewn road that brings poor villages into physical and psychological touch with the outside world. It is in the building of such roads that the movement actualizes its most moving testimony of greatness. In village after village where hopelessness and poverty ruled, Sarvodaya has engaged people to live by the motto: "We build the road and the road builds us."
Rooted in ancient Sri Lankan traditions, Sarvodaya's philosophy is based on the teachings of Buddhism and celebrates the involvement Sri Lanka's bikkus (local monks), who play an active role in village life. However, we also take pride in sharing our mission with all who find value in the work of our organization. One can visit a participating village and see houses built by Hindus, Buddhists, Christians and Muslims next to one another. And the proud new homeowners will eagerly tell of their close friendships despite different religious and cultural traditions – friendships that come from working together for common goals.
Quoted in Apostle of Peace, Joanna Macy described the unique value of Sarvodaya:
"While many capitalists and Marxists take spiritual goals to be quietistic, mystical, drawing one off into private quests, Sarvodaya's goal and process of awakening pulls one headlong into the "real" world and into the Movement's multi-faceted programmes for health, food, education and productive enterprise." (112)

SOJAG
SOJAG, located in the village Shailan under Dhamrai Upazila in Dhaka, came into existence through the efforts of some enterprising youth experienced in development and poverty alleviation. SOJAG was the transformation of a youth club named Moushumi Chatro Shongho formed in 1970 to cater to the cultural and sports, educational, physical and mental development of youth of Shailan. With the objective of rebuilding the country after the Liberation War of 1971 and to involve disadvantaged people into development initiatives Moushumi Chatro Shongo was again remodeled to form Moushumi Jono Kollan Shongho. It started implementing various socio-economic activities from 1973. It must be admitted that due to lack of development experience of the initiators and being students and apprentices nothing much tangible could be achieved. In the period between 1973 and 1985, most of these youths found employment in different national and international NGOs. The idea of SOJAG grew out of the experiences gained by its workers and leaders while working with these organizations. SOJAG was finally launched in 1986 as an NGO under the current leadership with the aim of bringing about total socio-economic development of mainly Dhamrai Upazila.
SOJAG is a Bangla word which literally means awakening. The word is also an acronym consisting of three Bangla words Somaj O Jati Gothon meaning Society and Nation Building. Thus, it can be said that the aims and objectives of SOJAG is inherent in the name itself. SOJAG works for everyone irrespective of caste, creed or political affiliations, party or doctrine. It is engaged in a process of bringing about all those human and material resources that remain underutilized or unutilized. It strives to demonstrate 'strong will with a sense of responsibility and commitment' through its workers, activities and programs. Truth, mutual respect and self-reliance is the philosophical base of the organization. Promotion of Rights Based Development Approach (RBDA) and democratic governance is the ultimate goal of SOJAG. At present, 25 years on since its formation, SOJAG has now established itself as the leading NGO involved in socio economic development in the area. SOJAG began its drive in 5 villages in Shombhag union of Dhamrai upazilla and with only 3 volunteer workers. Gradually as years went by the coverage in terms of areas and population also began increasing incrementally. Consequently, the current coverage encompasses about 350 villages under Dhamrai and adjoining upazillas of Savar, Kaliakoir, Mirzapur, Saturia and Singair. SOJAG, over the period of more than two decades, has been striving to launch a development model to be imitated by other NGOs by implementing different programs in all the villages and thus endeavoring to bring under its umbrella families otherwise left largely ignored by government or other development agencies. The main characteristics/features of this model are:
Limit/confine development activities and endeavors in geographically well-defined areas
Consider neighboring villages or communities when planning for expansion • Recruit extension workers and activists locally from the work area
Give equal importance to men and women when formulating and organizing groups
Emphasize on agriculture and agriculture related production sectors and farmer groups
Increase small and SME loan recipients' capabilities for identifying appropriate areas for investment and thus follow vertical rather than horizontal expansion
Provide appropriate training in order of SOJAG's development partner families/persons to instill in them a sense of dignity and enable them to become worthy citizens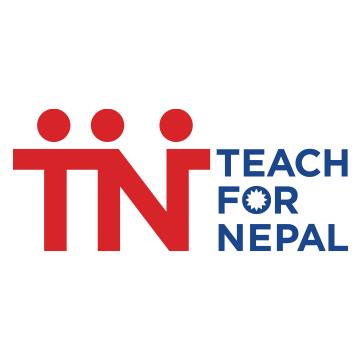 Teach For Nepal
Teach for Nepal is a movement of outstanding university graduates and young professionals who are committed to end education inequity in Nepal starting with two years of fellowship teaching in public schools.
Teach For Nepal fellowship is a two year long, full-time paid employment opportunity. During the two years, Fellows teach in public schools and bring about academic achievement and transformative impact in their students. At the same time, they harness their leadership skills through the teaching experience and intensive development training and support.